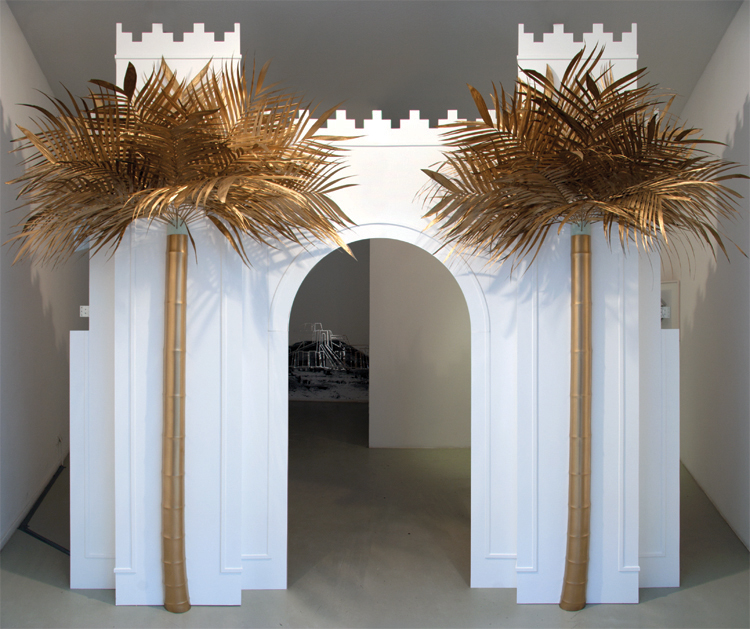 Babylon, 2006, sculpture
Exhibition view Nineveh and its Remains, 2006, n.b.k. Studio, Berlin
The sculpture Babylon (2006) refers to the ancient Ishtar Gate of Babylon (6th century BC). Citations and replica of the gate´s architecture appear in multiple, even oppositional, cultural and political contexts. One of the best-known archeological reconstructions is held by the Pergamon Museum in Berlin.
Babylon is built as a modul and consists of a distinct decorative front side and a rough backside that reveals the sculpture´s wood construction.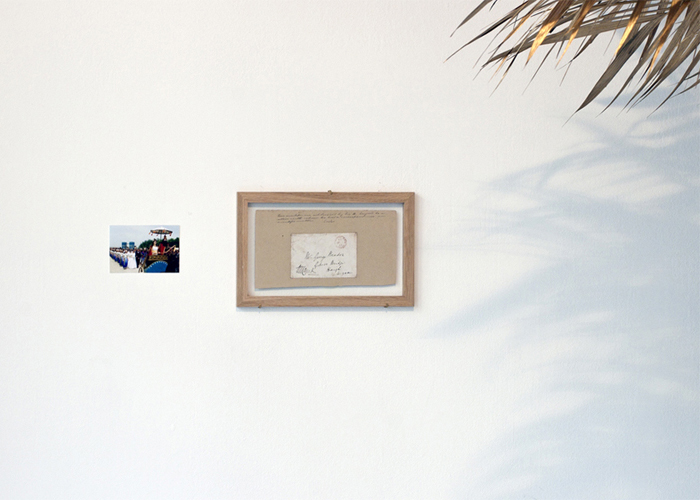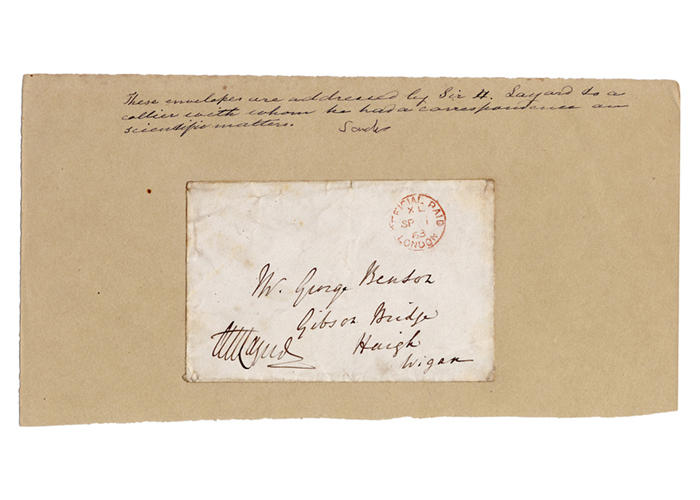 Vintage envelope signed by the British archaeologist A.H. Layard, 19th Century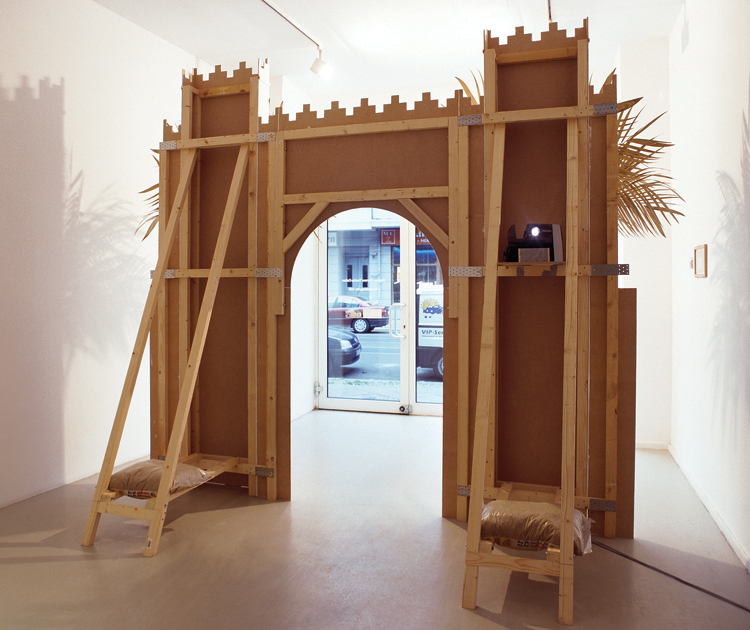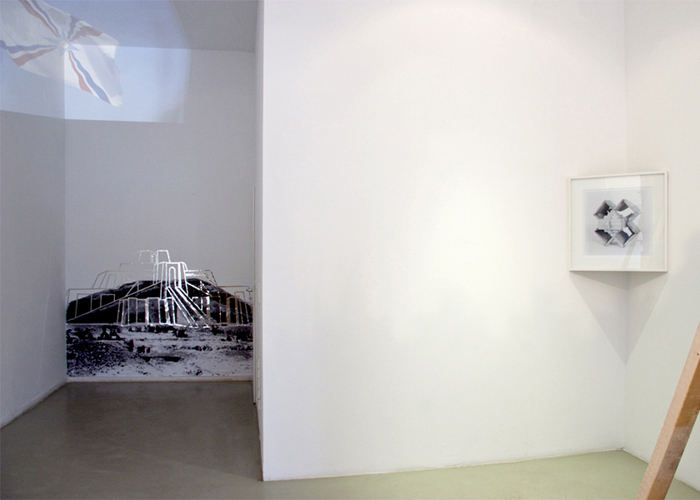 Exhibition view Nineveh and its Remains, 2006, n.b.k. Studio, Berlin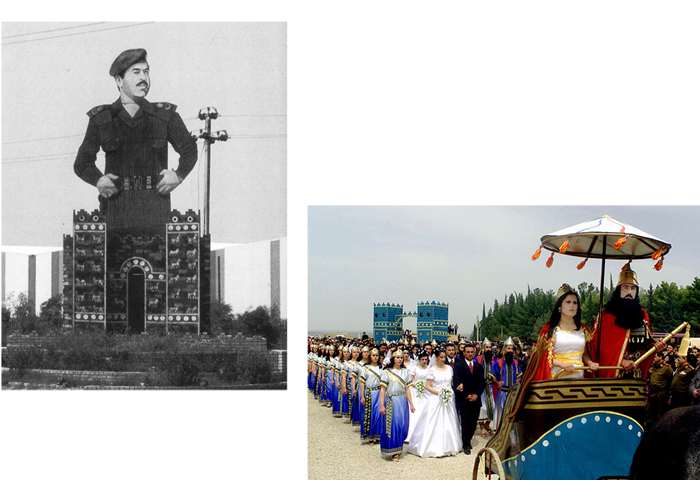 Left: Saddam Hussein monument, Bagdad, 1980s
Right: Assyrians celebrating the Assyrian New Year in Syria, 2002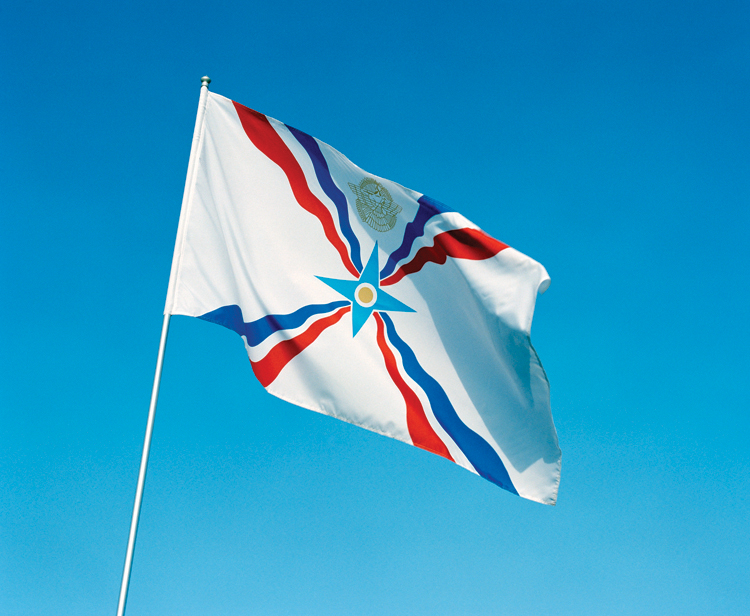 Assyria, 2006, C-print