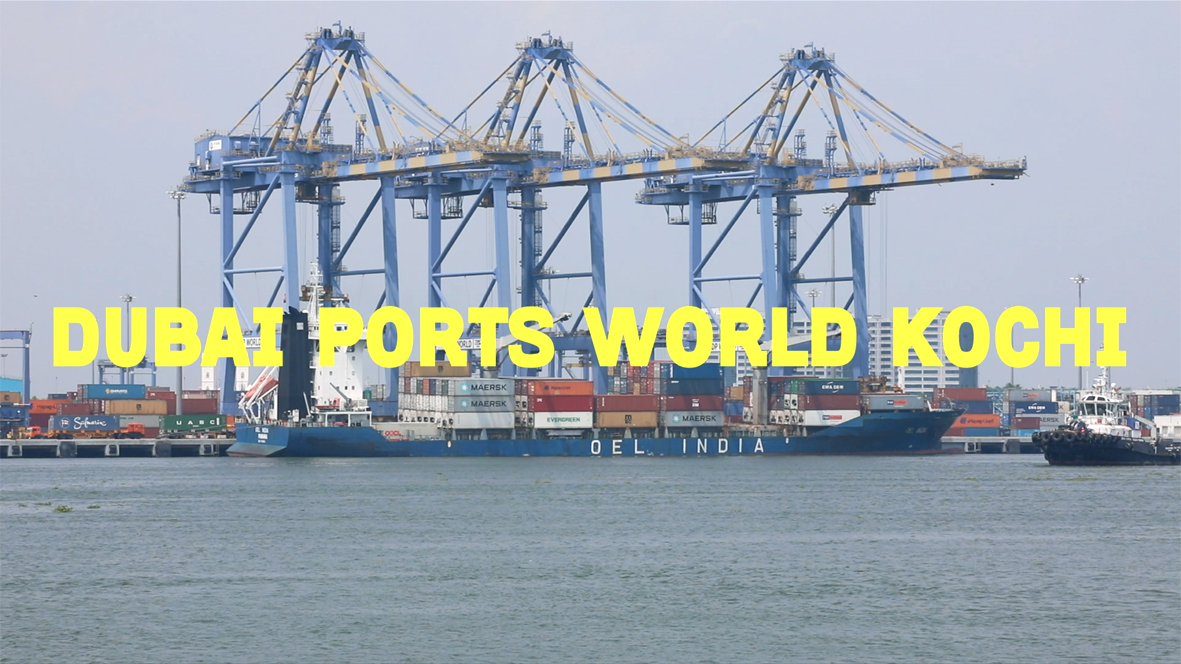 Dubai Ports World Kochi, 2018, video, 8:30min.
The video Dubai Ports World Kochi shows Kochi´s container port and the ship traffic in front of it, filmed from across the water. The name of the managing company DP World, which stands for Dubai Ports World, is written across the cranes of the port. The Emirati company operates a rising number of industry and free ports worldwide.
In video consists of a short introduction sequence, where a tourist boat crosses the water through heavy rain against the backdrop of the port´s cranes. The following main shot centers on the cranes unloading a ship during a bright day. The central visual event shows two large Indian oil tankers cross each other, filling the frame for over two minutes. Next to the monumental tanks a number of smaller vessels drive by, indicating the diverse traffic around Kochi with ferries, fishing boats, tourist cruises, industry and navel ships.
The site of the container port marks a place of transition, a universal as well as site-specific threshold. On the one side it refers to the industrious network built to move increasing amounts of resources and products across the globe. At the same time seafaring and travel are vital elements of Kerala´s historic and present identity.