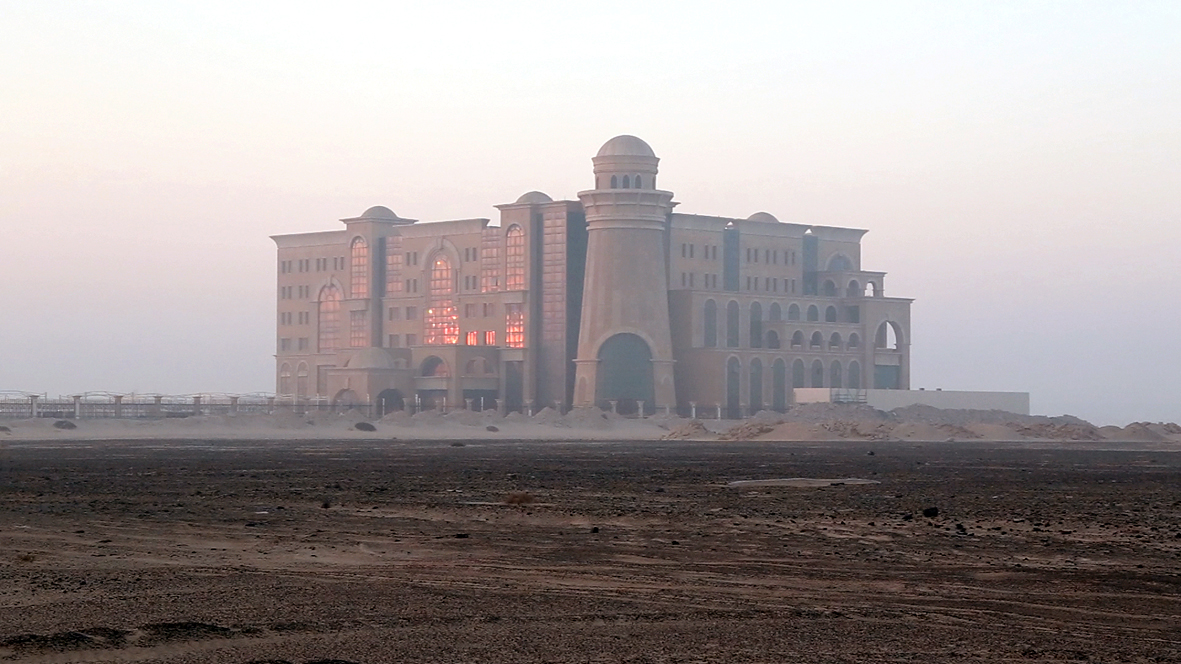 NAKHEEL Palm Jebel Ali, 2014, video, 11 min.
The video NAKHEEL Palm Jebel Ali portrays Nakheel´s unfinished sales centre at the base of Palm Jebel Ali. The office building was abandoned before completion due to the financial crisis 2007/08, which lead to several large real estate projects in the UAE to implode.
The video follows the structure of the building´s icon, a light house, starting with the building´s exterior during sunrise, then moving inside where the darkness of the unfinished building is broken up by the bright daylight outside. The ascent ends on top of the lighthouse overlooking the sun setting over the vast desert and canal landscape.
The video is presented in an installation with a banquet chair and varying artifacts from the abandoned NAKHEEL sales centre that were collected from the building during shooting in 2014. So far installations have included an original NAKHEEL corporate sign (Dubayyland, 2014, Heidelberger Kunstverein) and a door sample from the construction site (Dubayyland Pavilion, 2015, Altes Postfuhramt West, Berlin).