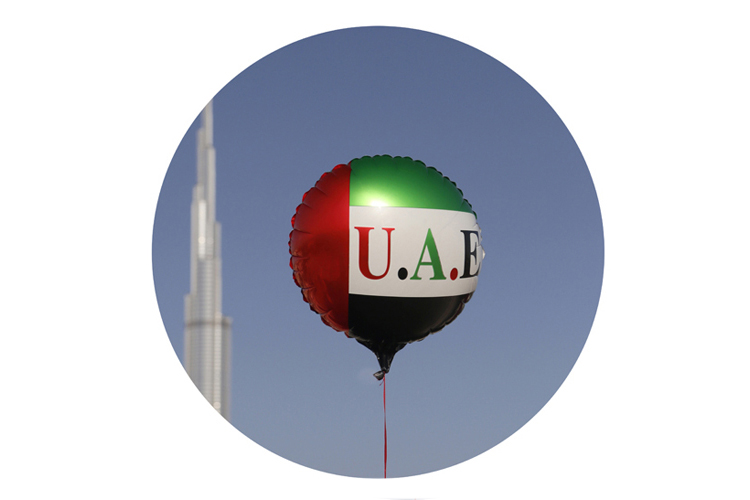 Balloon U.A.E., 2014, photography
The installation I am Burj Khalifa (2014) consists of a keychain showing a miniature image of Burj Khalifa, the photo piece Balloon UAE (2014), a wall text,  and a pile of coral stones, which represent a native building material in the region of the UAE. The text reproduces a wall poem from inside Burj Khalifa that visitors walk by on their way up to the observation deck. In the poem Burj Khalifa speaks about itself and its meaning for the city – inside itself.
The installation avoids giving a full image reproduction of the famous tallest tower of the world, instead the Burj Khalifa motive is broken up into different aspects: Miniature, backdrop, poetry and architecture.
I am Burj Khalifa was developed for the group exhibition High Today What´s Tomorrow? (2014, CIAT, Berlin).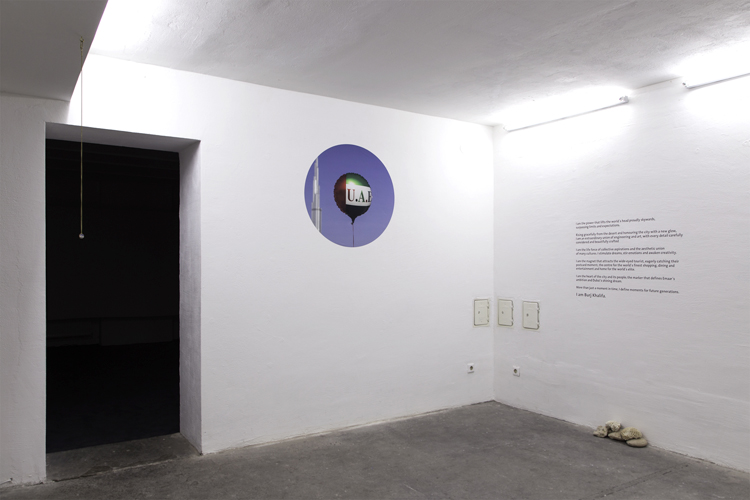 I am Burj Khalifa, 2014, installation
Installation view, group exhibition High Today What´s Tomorrow?, CIAT, Berlin