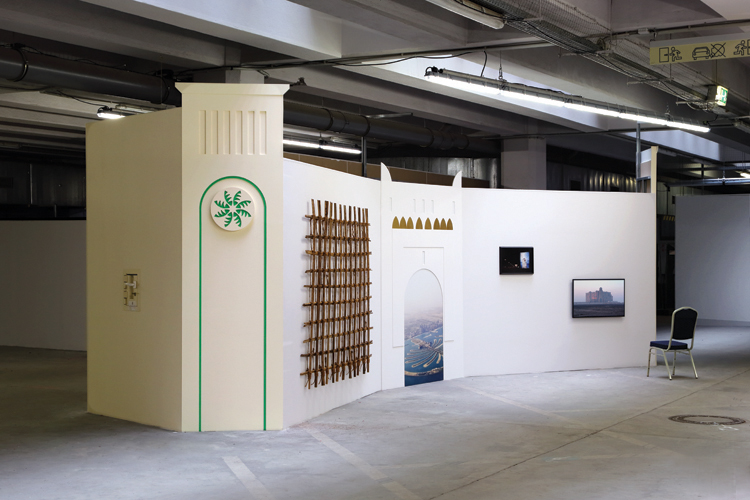 Dubayyland Pavilion, 2015, installation
Installation view, group exhibition, ®©#001: Konkrete Utopien, 2015, Altes Postfuhramt West, Berlin
The installation Dubayyland Pavilion (2015) is constructed as a display-wall to present pieces from the project Dubayyland (since 2009). The installation was produced by Realismus Club for the group exhibition ®©#001: Konkrete Utopien.
The motive of the palm tree runs through Dubayyland Pavilion and reappears in various media from the poster Palm Jumeirah, the objects Palm District Cooling and Arish, or the video NAKHEEL Palm Jebel Ali. The pieces are framed by schematic architectural applications based on the traditional wind tower and a historic housing entrance.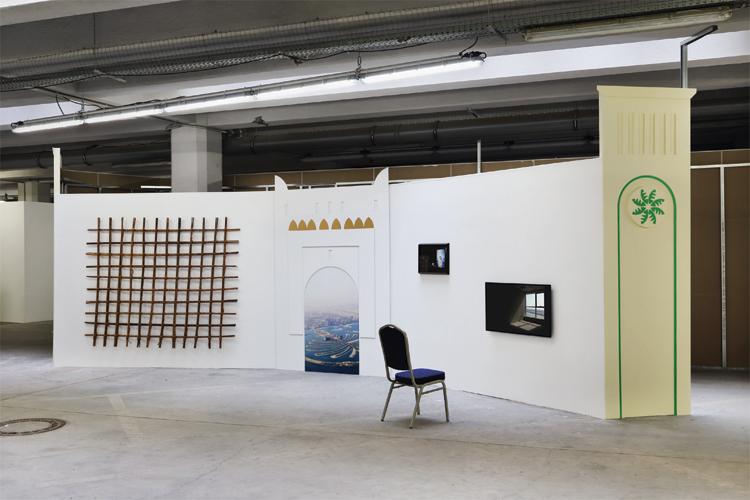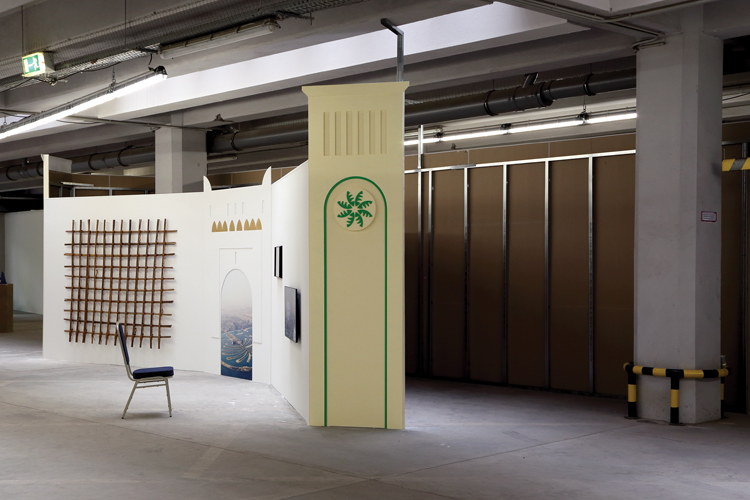 Installation views Dubayyland Pavilion, 2015, group exhibition Konkrete Utopien, Berlin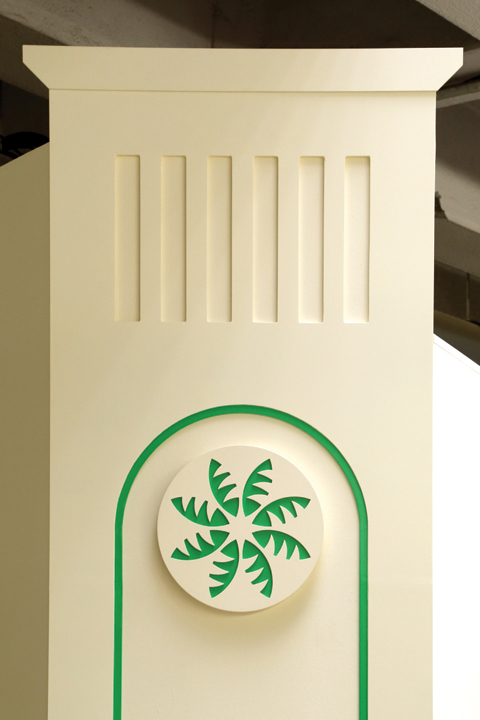 Palm District Cooling Wind Towers (details), 2015
Objects from Palm District Cooling (2014) framed by wind towers
The relief objects are based on the palm rotor logo of Palm District Cooling, a central cooling company in Dubai. The wind tower historically provided natural cooling within houses, today it appears as a functionless ornament in all types and sizes of new buildings in the UAE.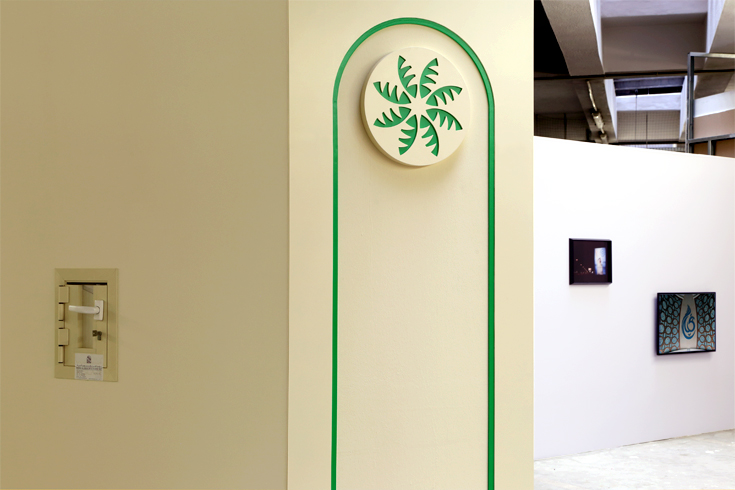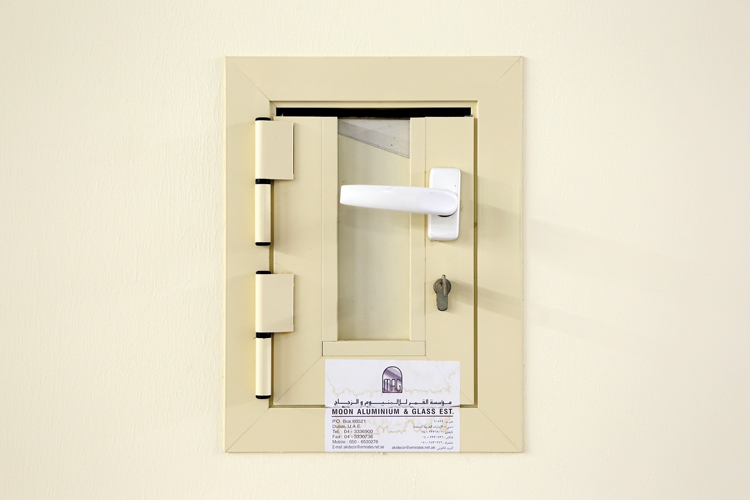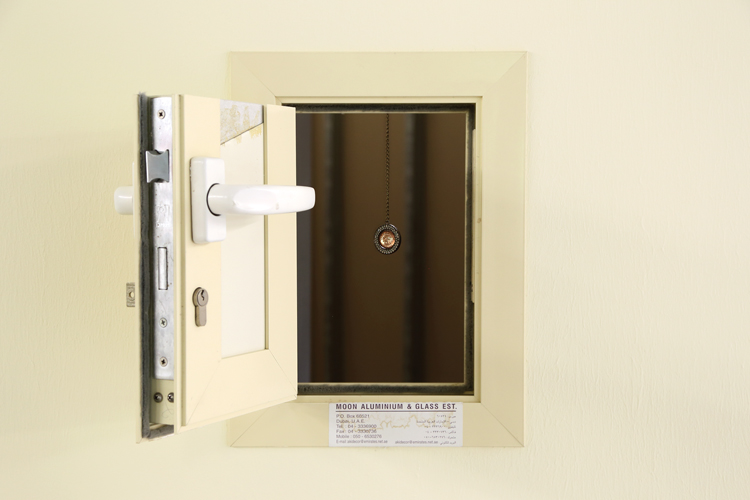 Door sample taken from the construction site of the Palm Jebel Ali sales centre, portraited in the video NAKHEEL Palm Jebel Aii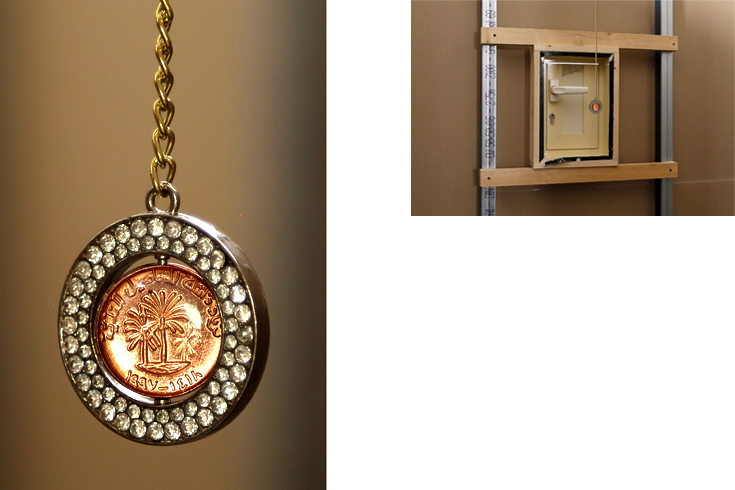 Souvenir key chain with embedded 1 fil coin, date palm motive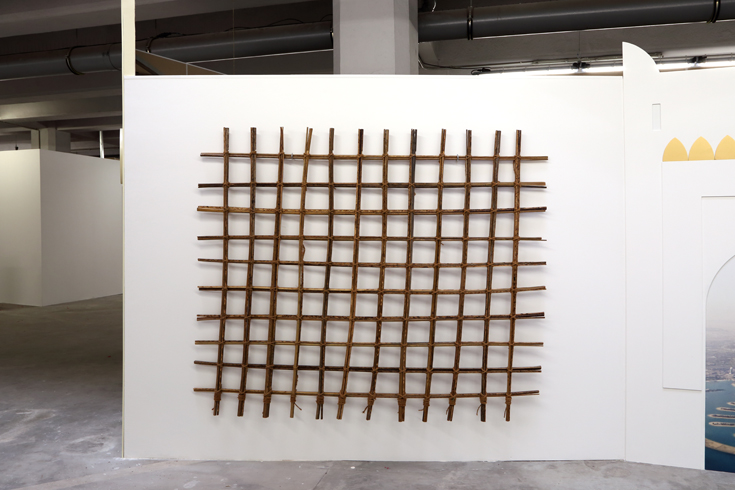 Arish, 2014
Made of palm fronds and palm fiber, the object shows the basic grid of traditional palm hut building as an 1:1 excerpt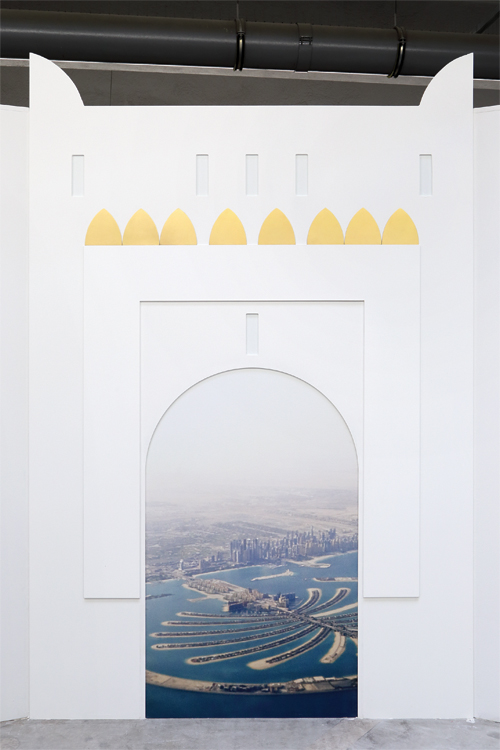 Palm Jumeirah Gate, 2015, installation with poster Palm Jumeirah, 2014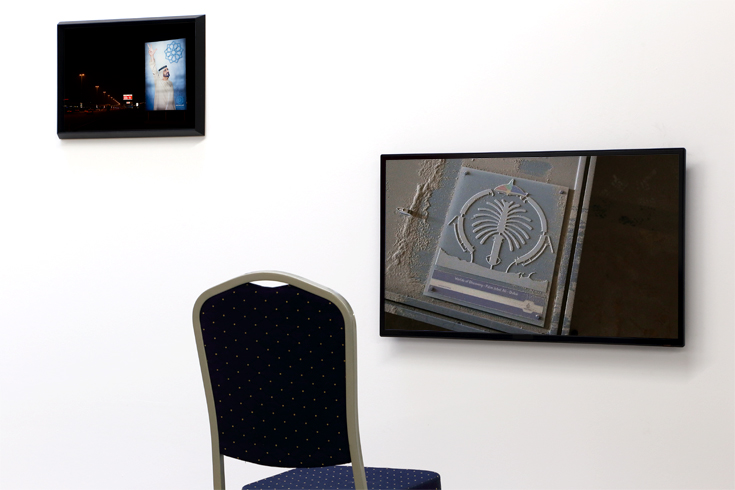 NAKHEEL Palm Jebel Ali, 2014, video installation with banquet chair
Video shot in the abandoned sales centre of Palm Jebel Ali, the second of three artificial palm island projects, which was never finished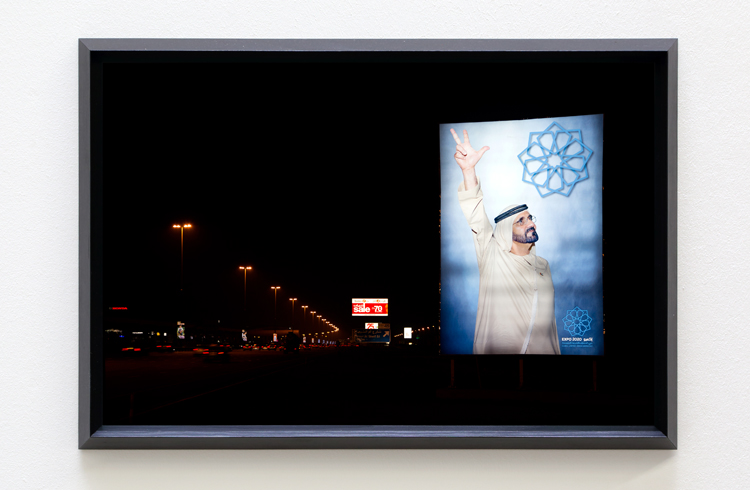 Expo 2020, Sheikh Zayed Road, 2014, c-print
Announcement of Expo 2020 Dubai with Sheikh Mohammed bin Rashid Al Maktoum