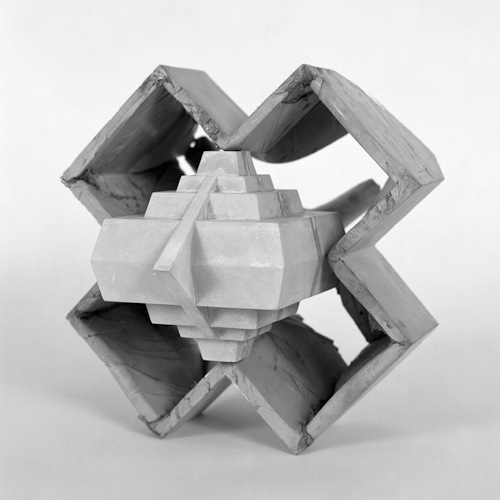 Nineveh and its Remains, 2005, B/W photography
The photograph Nineveh and its Remains (2005) shows a two-piece sculpture. The origin and authorship are not clarified and leave room for speculation. The title is taken from the 1849 travel report by the British archaeologist Austen Henry Layard where he describes excavations in the region of ancient Mesopotamia, at the time a province of the Ottoman Empire.
Since 2005 I use the title Nineveh and Its Remains to summarize my continuous research on the reception and appropriation of Mesopotamian culture through archaeology, architecture and popular culture. The resulting Installations combine sculpture and photography with found objects and image material.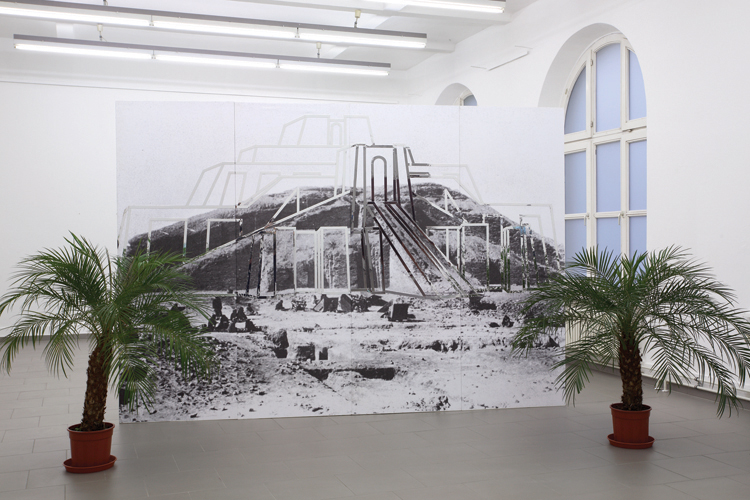 Nineveh and its Remains, 2007, installation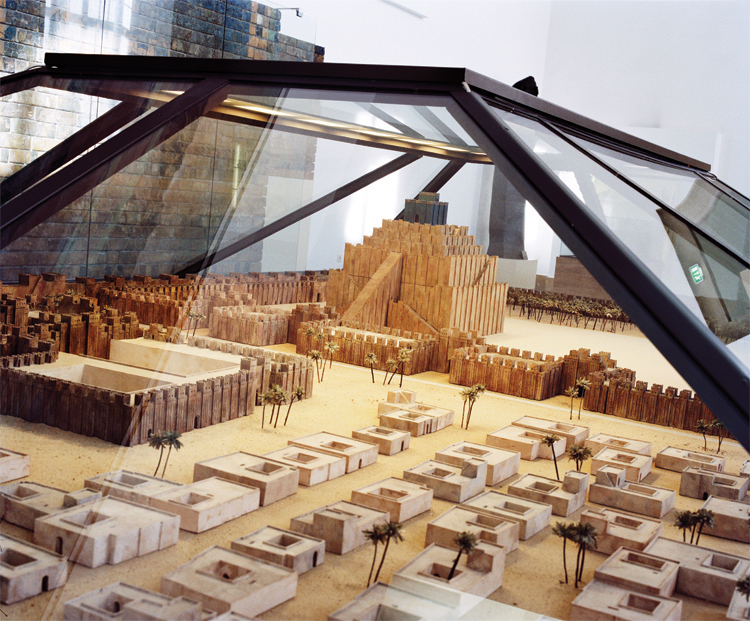 Etemenanki, 2007, C-print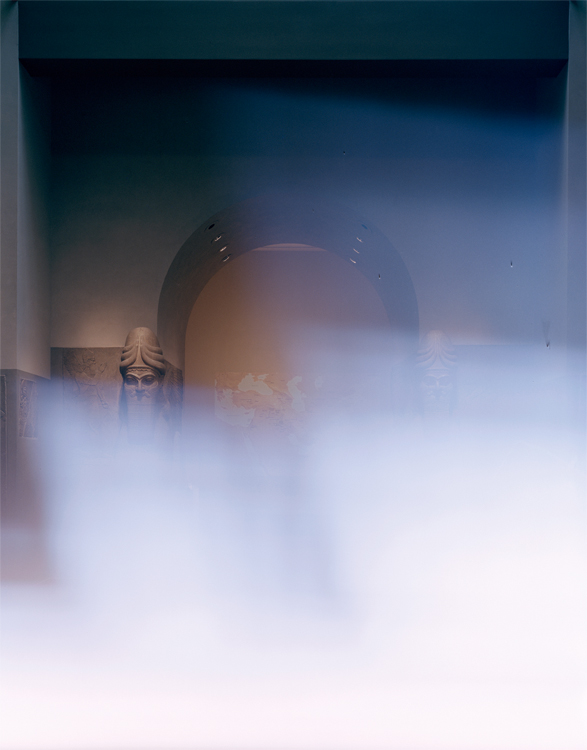 Lamassi Met, 2005, C-print