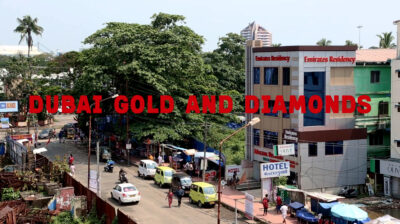 Dubai Gold and Diamonds, 2018, video, 7:30 min.
Dubai Gold and Diamonds was shot in Kerala, India and documents shop signs, advertisements and billboards that use names and images referring to places in the United Arab Emirates. The video is part of the video- and research project Dubai Gold that retraces how the specific relationship between the UAE and Kerala manifests throughout the landscape of the South Indian state.
The video begins with urban views of Kochi and Kozhikode and moves to the rural area of Malappuram district. The filmed shops and signs represent a variety of business types named after places in the Gulf, such as the auto garage Abu Dhabi Motors, jewelry shop chain Dubai Gold and Diamonds, electronics markets Gulf Bazaar and Dubai Souk or the restaurants Arabian Hut and Babul Yemen. Travel agencies use images of iconic buildings as Burj Khalifa and Burj Al Arab and some businesses appropriate corporate typefaces, for example the guesthouse Emirates Residency using name and design of the airline Emirates.
With the Gulf state´s oil boom the UAE rapidly expanded in industry, business and urban infrastructure and has become a central destination for worldwide work migration. Today the UAE´s population has reached around 9.5 million, of which about 85% are foreigners residing in the country for employment and business. Half of this mainly male foreign labor force originates from South Asian countries like Pakistan, India, Bangladesh, Nepal and Sri Lanka. Out of the approx. 3 million Indians in the UAE 1 million are from Kerala, making Keralites the largest community of Indians living in the Emirates. In return the work migration to the Gulf brings a substantial flow of remittance capital to Kerala, which makes up about 20% of the states GDP now. Large parts of the money are invested into family maintenance with building homes and financing weddings, dowries and education. Next to the economical impact the exchange with the Gulf has influenced the biographies and personal stories of people in Kerala. Every family in Kerala has members who work in the Gulf and numerous movies and books deal with the topic.
Dubai Gold and Diamonds was supported by the Goethe-Institut / Max Mueller Bhavan Bangalore and the Kochi Biennale Foundation.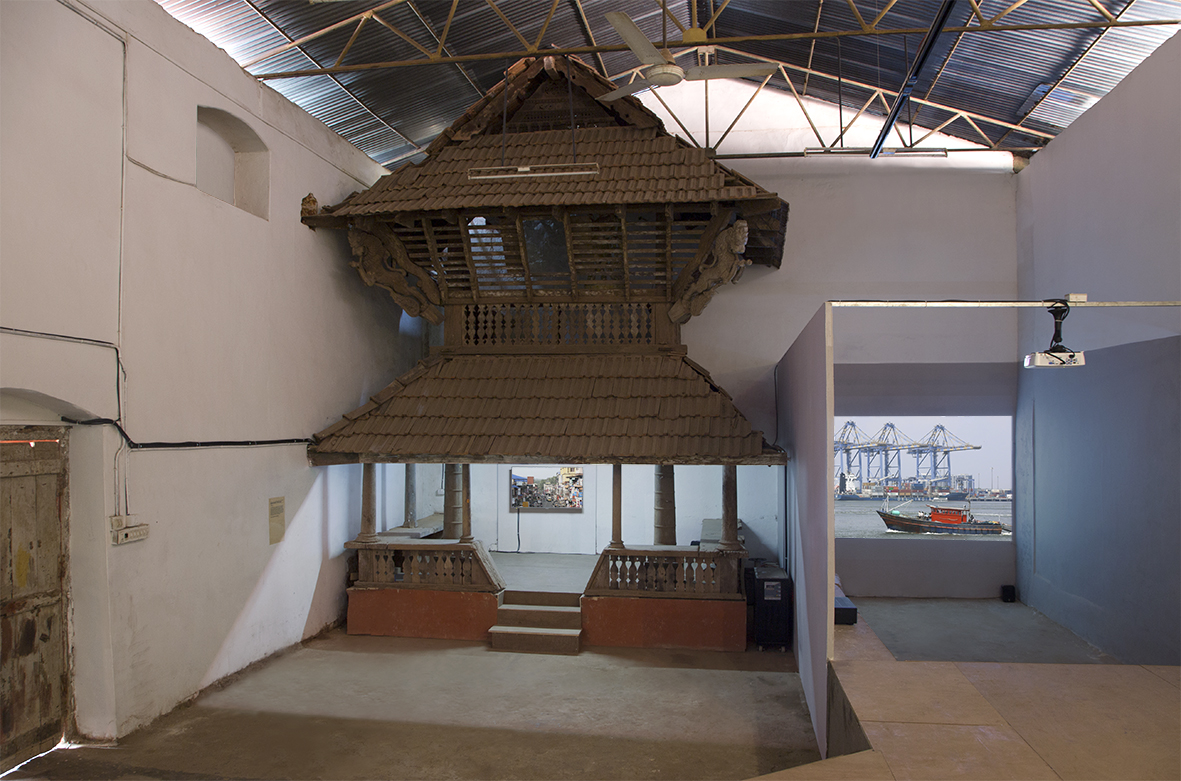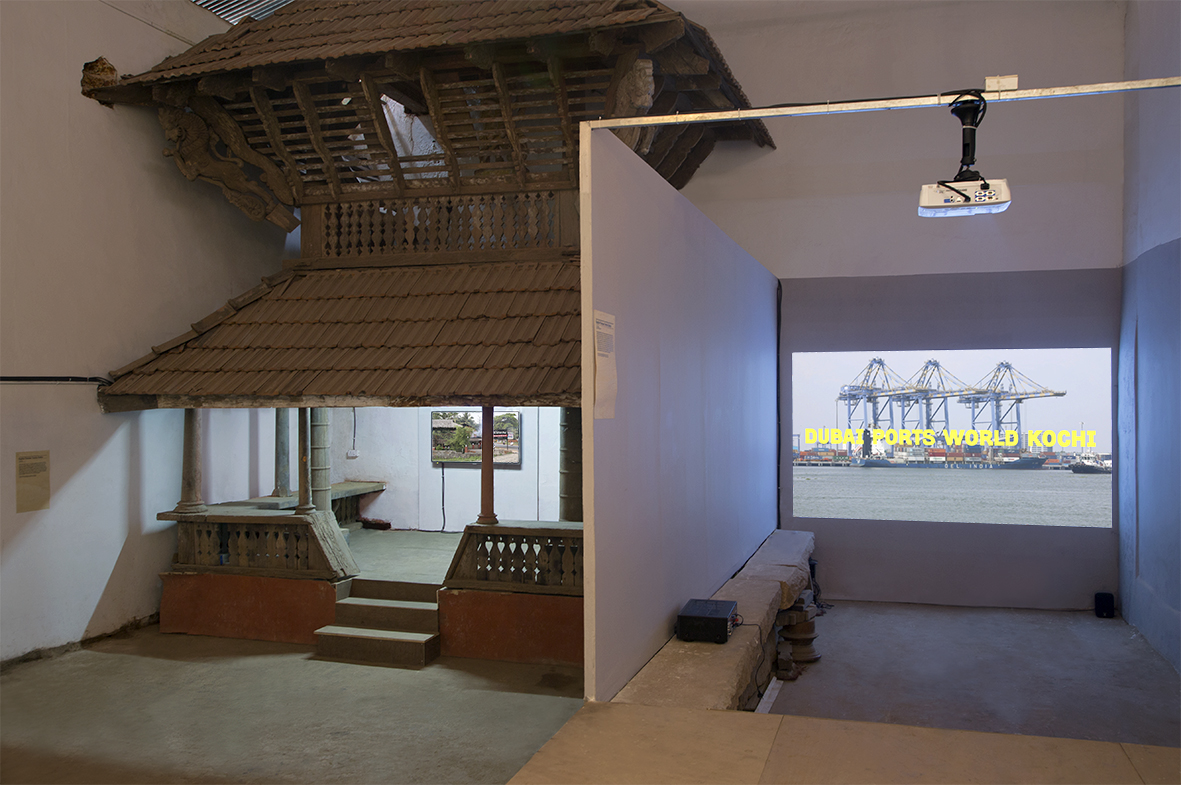 Video installation with Dubai Gold and Diamonds and Dubai Ports World Kochi
Pepper House Residency Exhibition, 2018, Kochi Biennale Foundation, Kochi, India
Video stills Dubai Gold and Diamonds:
Emirates Residency, Kochi
Hello Dubaikkaran, Kochi
Airline Travels, Othukkungal
Saudi Bakery, Kolappuram
Hotel Arabian Hut, Kakkanchery
Dubai Gold and Diamonds, Malappuram District